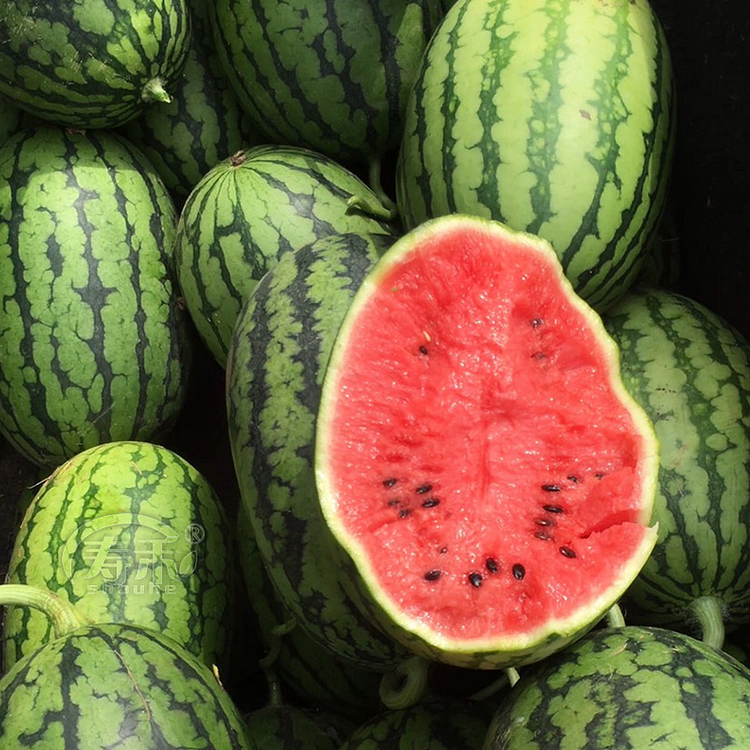 The flesh of 2k watermelon is pink, crisp, juicy, and has a pleasant sweetness, with an average weight of around 2 kilograms per fruit, hence the name 2k watermelon. The sweetness of 2K watermelon can reach 16%, and even if it is subjected to external pressure, it does not affect the quality and taste of the fruit. The main characteristics of 2k watermelon are that it has a bright red color, thin skin, and a sugar content of 16%. It has the effect of clearing heat and relieving summer heat, quenching thirst, promoting urination, and the fresh watermelon juice and tender rind can increase skin elasticity, making people look younger, reducing wrinkles, and adding luster.
This is an early-maturing gift watermelon variety with a striped rind and red flesh. The growth period is about 88 days, and the fruit development period is about 26 days.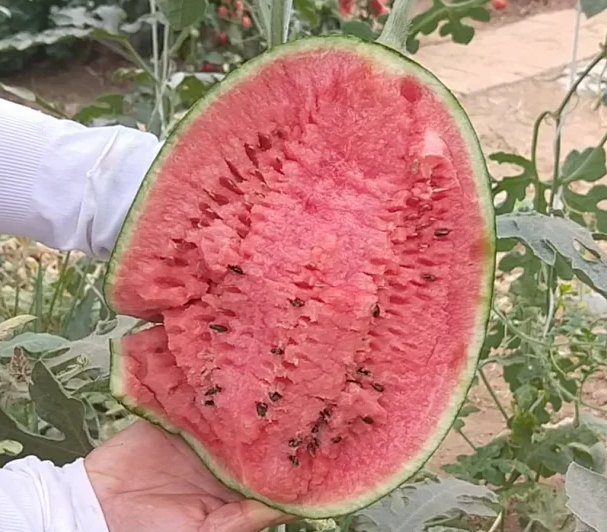 The growth of 2k watermelon is excellent with wide adaptability. The flesh is crisp, sweet, and juicy, providing a great eating experience. Its sweetness can reach around 12-14 degrees Brix. The significant feature of this watermelon is its thin rind, which easily falls off with a light tap.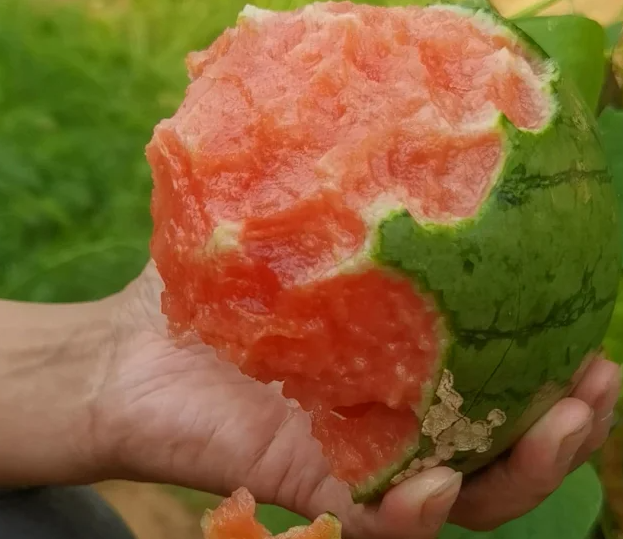 A watermelon plant typically produces 2-3 fruits. Once the first fruit has been successfully pollinated, the plant is allowed to keep only one fruit. About 10 days before the first fruit is harvested, the second fruit is pollinated. The same method is used to keep the third fruit.
The growth environment of 2k watermelon is particularly good. They are mostly suspended in the air, receiving higher intensity of light, resulting in a particularly high sweetness.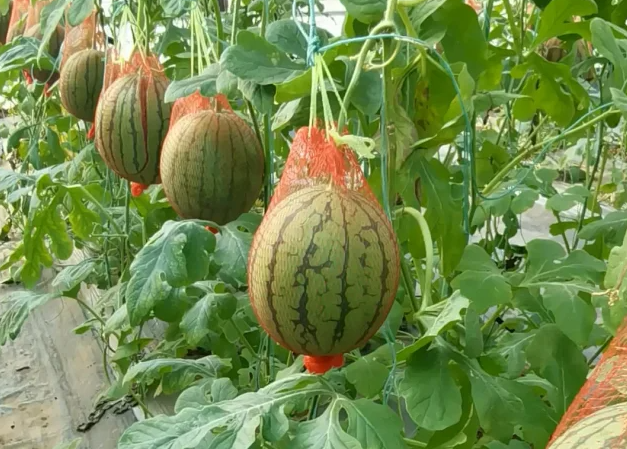 In the middle and late stages of watermelon fruit ripening, it should not be overwatered to avoid affecting sweetness and causing watermelon cracking. You can give a little water appropriately or stop watering, depending on the actual temperature and soil water retention capacity.