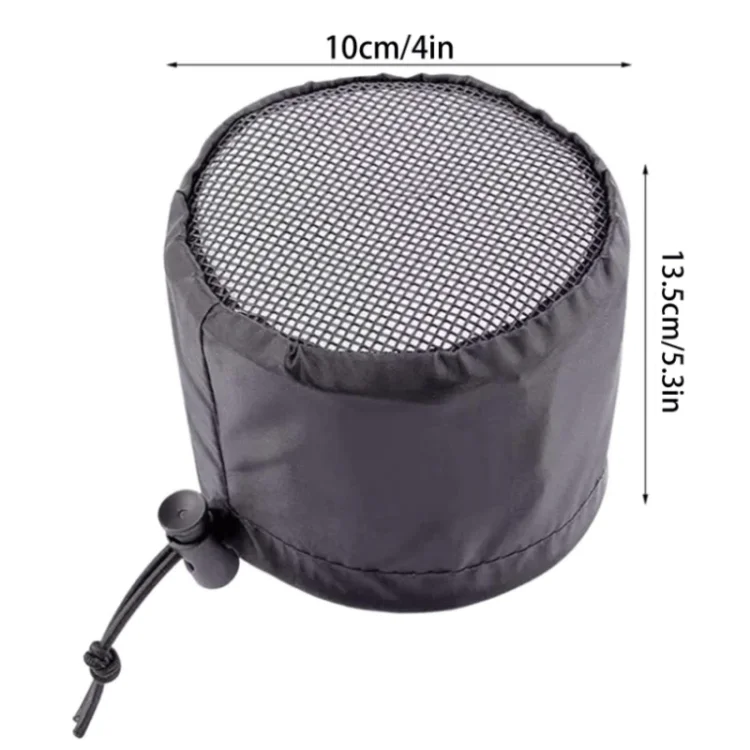 Premium Ventilation Protection: Elastic Mesh Vent Cover for Grow Tents
Fine Mesh: The mesh and grid spacing of this tent vent cover are small enough to keep most dust and small contaminants out without affecting ventilation or entering the inside environment, providing protection for plants and keeping them healthy.

Elastic Latch Design: The 8" tent vent cover has an elastic drawstring and fixed latch so that you can conveniently adjust the size of the opening to suit your needs and secure it more firmly to the vent without risk of falling off.

Durable Material: The duct filter cover is made of water-resistant and reusable oxford fabric. The elastic cord and locking clips are made of rubber and the middle net is made of high-quality and high-durability plastic.

Easy to Use and Clean: Simply place the filter dust cover over the vent opening and secure it with the drawstring and latch. Its length 8" in two-pack is easy to replace and washable.

Variety of Uses: This tent vent cover can be used in grow tents with inline fans and air ducts. It also avoids shrinkage of the tent fabric caused by the difference in air pressure between the inside and outside of the tent.