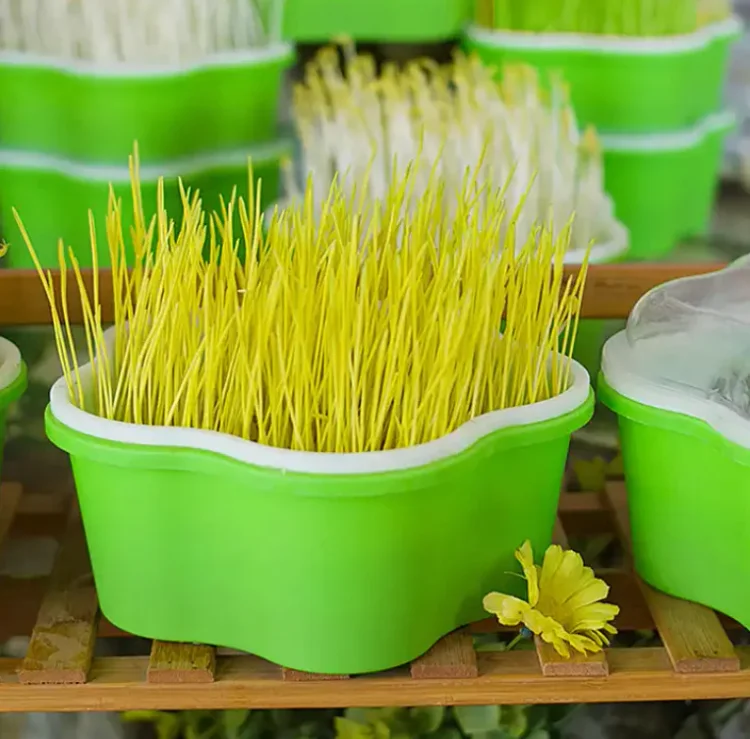 Bean Sprout Planting Tray: Fresh and Healthy Home Sprouting
Size: 20*20*20cm

High quality: Made from food grad PP material, non-toxic and healthy. Odorless and durable to use. Sprouting without soil or chemical additives. Enjoy healthy sprouts for salads, sandwiches and soups.
Sprouting: The sprouting set is easy to sprout seeds, legumes and lentils in as little as 3 to 5 days that help you enjoy fresh sprouts quickly, which is an excellent choice for all your sprouting needs.
Features:
Concave-convex design, convenient to take out the inner mesh tray, the inner mesh tray has excellent breathability, facilitate germination.

Densely small hole, easy root, high budding rate.

Unlike products that easily damage or rust, our sprout box is easy to clean

This tray can germinate many kinds of small seeds, such as beans, peas, mung, wheatgrass, okra, alfalfa, vanilla, peanut , radish,perilla, Chinese cabbage and so on.