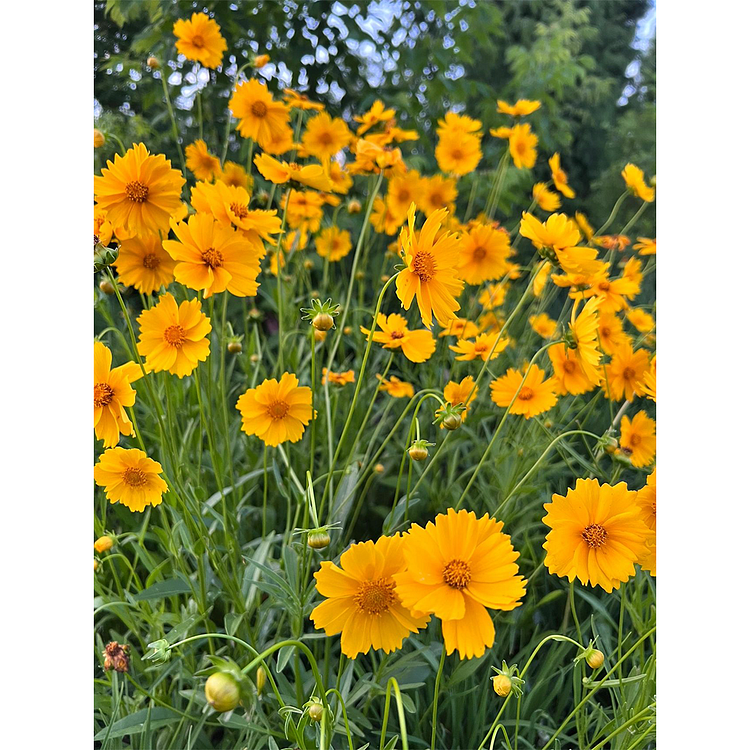 FEATURED
Lance-Leaf Coreopsis is a steadfast and vibrant wildflower cherished by meadow enthusiasts. Renowned for its resilience and effortless cultivation, this flower has earned a reputation as diverse as a master of disguise. It goes by several names, including Lance Leaf Coreopsis, LanceLeaf Coreopsis, Lance Leaved Coreopsis, Lance-Leaved Coreopsis, and even Tickseed. For flower and horticulture aficionados, it's worth noting that Lance-Leaf Coreopsis proudly holds the title of Mississippi's state wildflower.
When to Plant Coreopsis Seeds
For indoor planting, start Coreopsis seeds indoors 6-8 weeks before transplanting them after the last frost. You can also directly sow seeds outdoors once the soil is workable after the last frost.
Where to Plant Coreopsis Seeds
Whether you are transplanting or directly sowing, choose a well lit area with well-draining soil.
How to Plant Coreopsis Seeds
Coreopsis seeds need light for germination, so take care not to bury them when you plant them.
After eliminating all weeds, plant your Coreopsis seeds at a depth of 1/2 inch and gently cover them with soil or lightly press them in. These seeds rely on sunlight for germination, so avoid completely covering them.
When transplanting, dig a hole to fit the root ball, level it with the ground, and water regularly without overdoing it.
How to Care for Coreopsis
When blooms begin to fade, deadhead them to encourage new growth. Thin out plants when they become 2" tall.