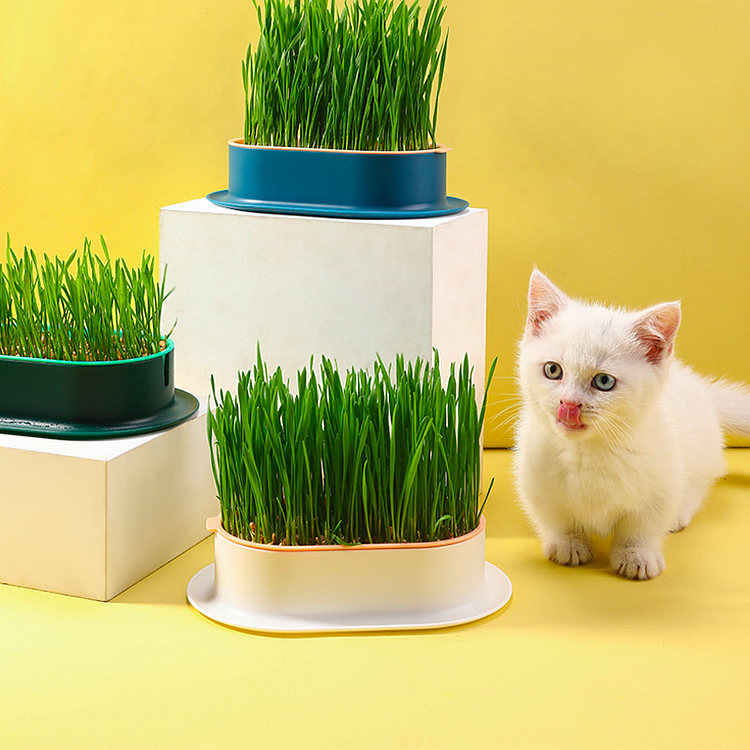 FAQs:
01
Why does cat grass smell bad or fail to grow?
Overwatering during germination can cause seed suffocation and odor.
Dense planting or seed displacement can result in insufficient oxygen for germination.
Seeds trapped in the bottom of the container for a prolonged period of time can lead to decay and odor.
02
Why does cat grass grow hairy?
Overwatering can cause root rot.
Lack of sunlight due to a dark and humid environment.
03
How often should I change the water?
If the planting density is high, change the water once a day.
If the planting density is low, reduce the frequency.
04
Can kittens eat cat grass?
Yes, it is recommended to cut it into small pieces and mix it with canned food for 2-3 months old kittens.
Note:
This product is natural wheat grass, and some pets may not adapt to it initially. It is recommended to feed a small amount of cut grass mixed with canned or dry food for the first time.
Slow germination may occur if the planting process is not followed or the temperature is too low.