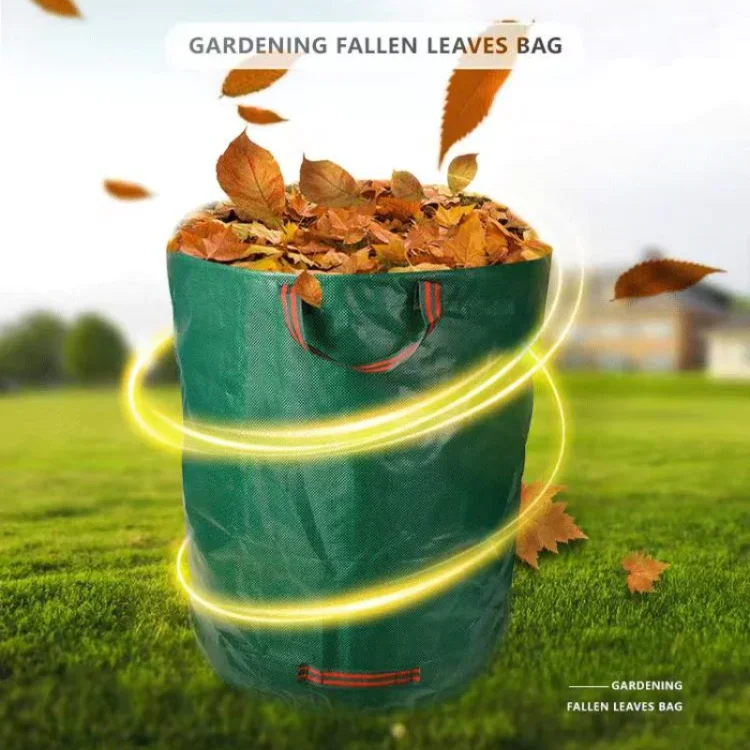 Versatile PP Garden Waste Bag: Easy and Efficient Yard Cleanup
Lightweight: The garbage bag is made of PP material.
Sophisticated design: The trash bag helps to fill and empty easily. When not in use, fold the garden garbage bag for convenient and space-saving storage.
Two double stitched belt handles: Super stitched-easy to use a large amount of light to medium weight yard waste.
Garden Waste Bag: Its design ensures that breathable, easy to fold, easy to store and move.
Debris Bucket: Flexible hand increase stability and keeps the bag open, helping to fill and empty easily.
Leaves Trash Can: Large capacity Each container can be filled with more garden waste than many other bags.