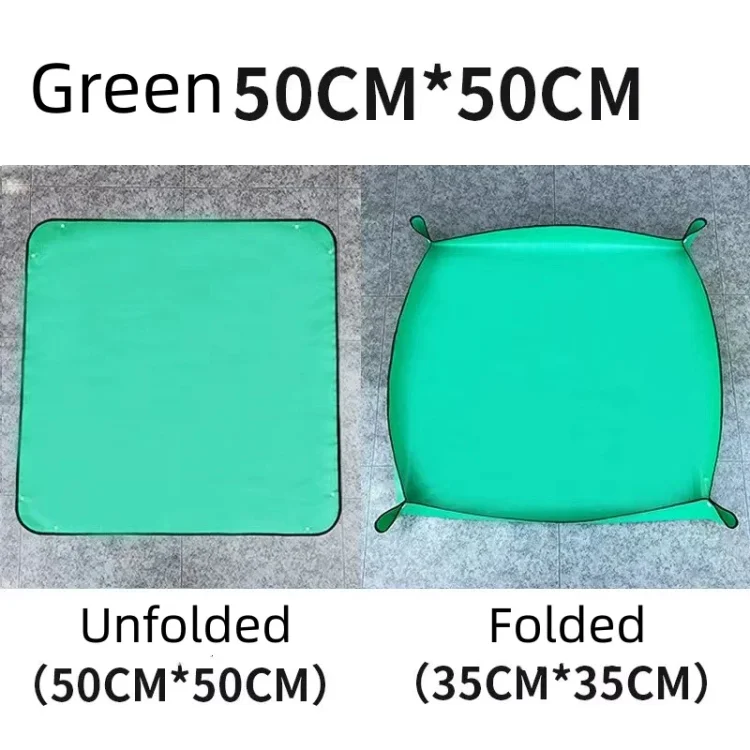 Multi-Purpose Garden Repotting Mat: Durable and Convenient
【Leak-Proof Design of Four Corners】Copper buckle lock design, the four corners has two copper buckles. When button them up, the water and soil are not easy spill and avoid soiling the floor when potting soil for plants.
【Easy to Clean and Carry】The foldable garden mat is easy to wash and carry. When you do not need to use the gardening mat repotting, you can just roll it up or fold it, which is convenient for storage.
【Gardening Mat Repotting】The mat is foldable to meet your diversified needs for home gardening, such as digging, watering, loosening soil, transplanting, cleaning, pruning, hydroponics growing and etc. And it also as a great playing mat for kids and thoughtful gift for gardening lovers.
【Durable and Waterproof】The gardening repotting is extra strong, waterproof and eco-friendly. Sleek design with solid black fabric trim and metal buckle clips also ensures durability for extended use.

【Application Area】The gardening mat can be used to home gardening, change the pot on the soil, trim the plants, keep the balcony clean. Suitable for all kinds of soil without leaking, and it can be transplanted easily, will not be influent by the weather.