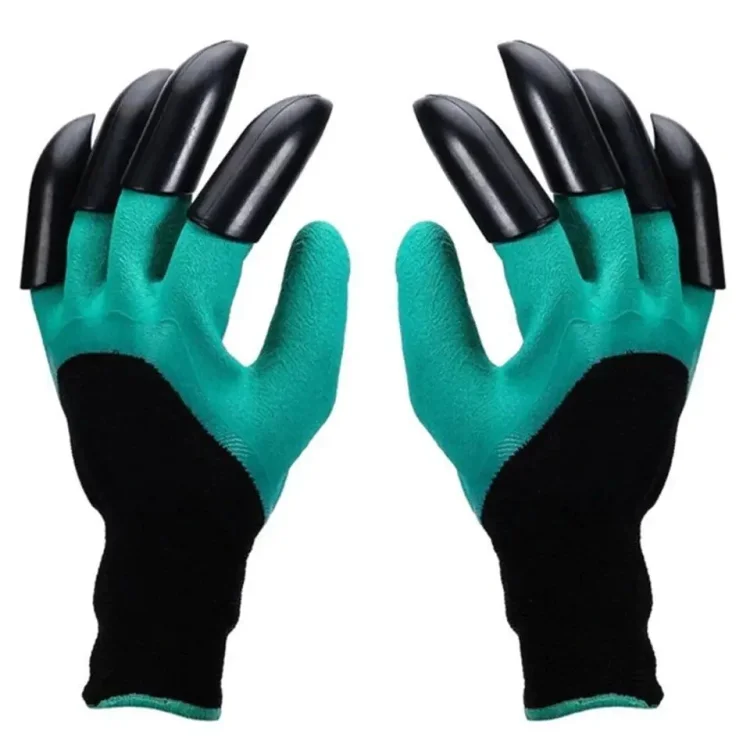 Claw Gloves: Your Gardening Companion
【Claw Gloves】Claw gloves are great company of your gardening time. Puncture-resistant, made of durable plastic to protect your hands.
【Functional】Claw gloves can be used to rake leaves, dig up weeds and holes for planting.
【Geat Feeling】Claw gloves are strong and comfortable, making gardening easy and fun.
【Common Size】Claw gloves are designed on the base of general hand size of people, with great flexibilty, fits different hands size.
【Durable and Water Proof Material】Garden gloves are made of lightweight and waterproof ABS material with natural rubber latex coating, which is very durable and can effectively keep your hands clean and dry, the elastic on the cuff is comfortable.