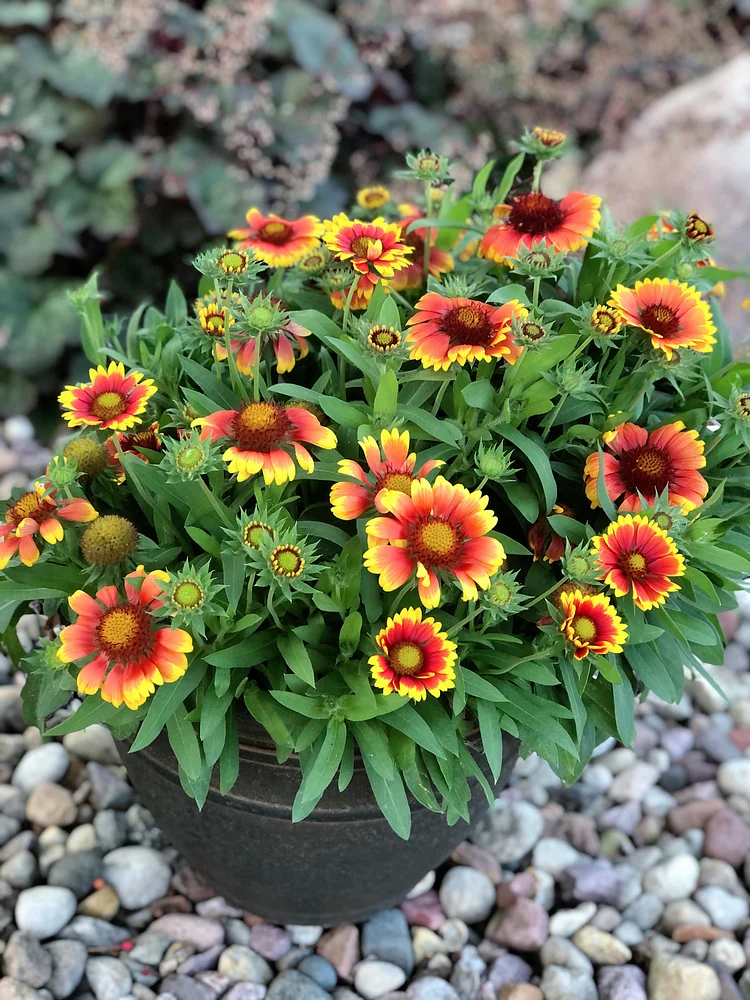 FEATURED
The Blanket Flower, also known as "Blanketflower," is a breathtaking native perennial wildflower. This plant boasts intricately colored petals that alternate between vibrant red and sunny yellow shades. Blanket Flower Seeds can thrive when planted across the entire USA, but they're particularly cherished in arid regions with limited drainage.
About Blanket Flower
The Blanket Flower is a striking native perennial wildflower known for its captivating beauty. It flaunts petals that are intricately adorned with alternating shades of vibrant red and sunny yellow. While Blanket Flower seeds can thrive throughout the United States, they hold a special place in the hearts of those in arid regions with limited drainage.
When to Plant Blanket Seeds
Seeds For optimal results, directly sow Blanket Flower seeds in spring, once the threat of frost has passed. In warmer climates, consider a fall planting as an alternative.
Where to Plant Blanket Seeds
Select well-draining soil and ensure your Blanket Flowers bask in full sun exposure. While they are drought-tolerant, it's important to maintain moisture until they establish themselves.
How to Plant Blanket Seeds
Blanket Flower seeds require light for germination, so take care not to bury them when planting. Simply broadcast sow your seeds directly onto the soil's surface and gently press them in. Give them a good watering once the seeds are in place.
How to Care for Blanket Flower
Once your Blanket Flowers are established, they demand minimal care and maintenance. Space them about 14-16 inches apart, and consider thinning if necessary once they reach 2 inches in height, although Blanket Flowers can tolerate some crowding. When they hit the two-year mark, you can divide them and replant the divisions for continued beauty.