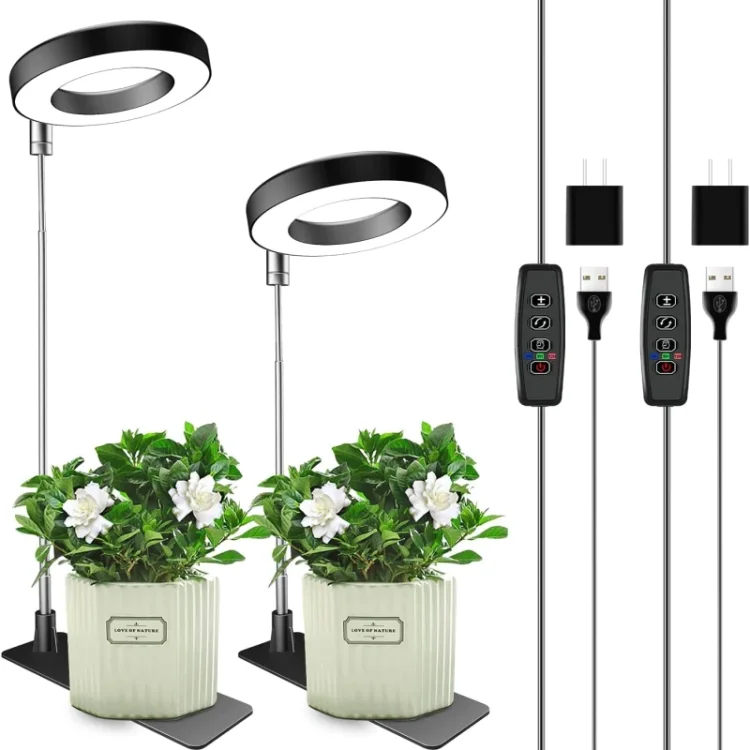 The Ultimate Indoor Plant Grow Light
Size: 

13.7~61.1 inch, 72pcs lights

Note: The product stand needs to be pressed down by the flower pot to be stable.
2 Installation Methods: Specially designed plant light for indoor plants, which can be inserted in the soil or stood for lighting. Unique and easy to assemble and disassemble.


3 Lighting Modes & 10 Dimmable Brightness: The full spectrum plant grow light offers 3 kinds with 10 dimmable levels by pressing the "±" button. 

Timer & Brightness Adjustment: This small halo grow light equipped timer with 3 modes cycle timing function which can be set in 3/9/12 hours.

Height & Angle Adjustment: The pole of the LED grow lights can be adjusted height up and down in order to work with different plants and provide the right amount of light intensity for each plant. It can rotate 180° around the pipe and the height can be up to 61.1 inch, which let more plants can be suited.

Perfect Gift: This plant halo grow light also stylish decoration for any home space, and with a beautiful color box. Versatile and suitable for all types of locations such as hangings, trellises, floor planters and more. Perfect for gardeners and plant lovers tending to their plants and vegetables.