How to Grow Moss Roses
Feb 10, 2022 by golovethis
Moss rose is a drought-tolerant annual flowering plant with colorful pom-pom-shaped blossoms and succulent leaves. It is low-maintenance and makes a great groundcover, as well as a beautiful addition to rock gardens, walkways, and hanging baskets. It can be found in single varieties or a mixture.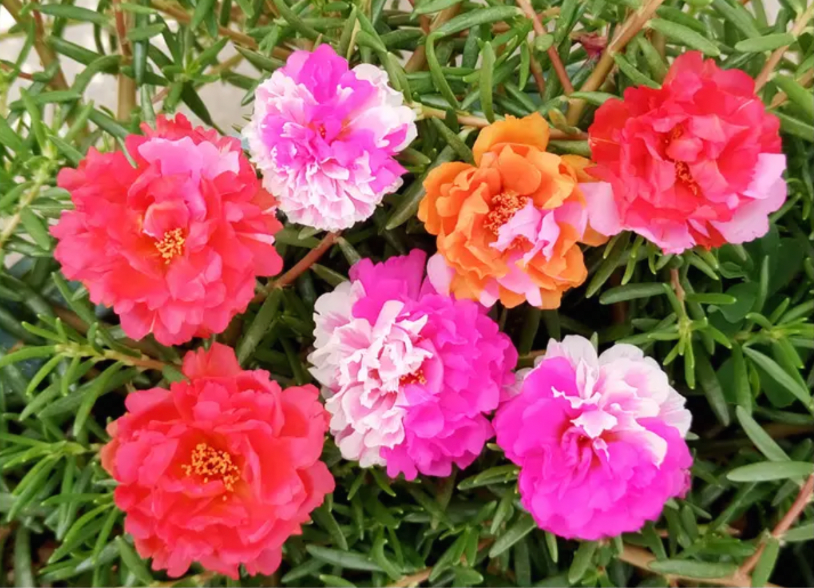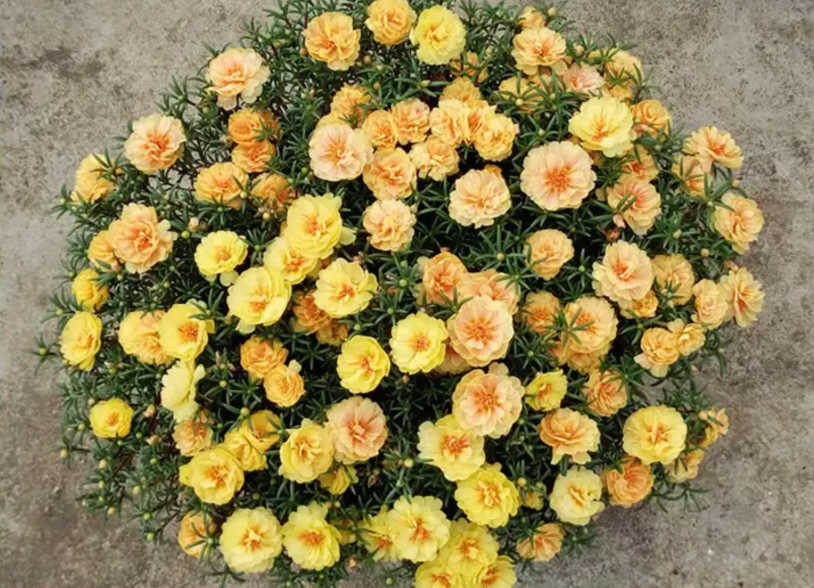 Varieties of Moss Rose
There are many moss rose plants to choose from, so start by familiarizing yourself with a few popular cultivars.
1. 'Sundance': 'Sundance' moss roses have semi-double flowers, meaning they have two to three times the amount of petals other moss rose varieties have. The blooms also tend to stay open longer than average.
2. 'Calypso Mix': The 'Calypso Mix' cultivar features double blossoms in a variety of warm hues like orange, red, and yellow.
3. 'Duet': The 'Duet' cultivar gets its name from its bicolor flowers, boasting vibrant petals of yellow and red.
4. 'Fairy Tale' series: 'Fairytale' moss roses have pom-pom centers encircled by flat outer petals. The cultivars in this series come in enchanting varieties with names like 'Snow White,' 'Sleeping Beauty,' and 'Cinderella.'
5. 'Happy Hour' series: The 'Happy Hour' series of moss roses are named as such because they tend to bloom earlier than other varieties. They come in a variety of bright colors and have fruity names like 'Coconut' and 'Banana.'
How to Plant Moss Roses
Planting moss roses is easy. Start seeds indoors six to eight weeks before the last frost date. Scatter seeds on lightly moistened soil and expose them to sunlight for about two weeks. Choose a site with sandy soil and full sun, and keep the seedlings moist until they germinate. Water only when the top inch of soil feels dry.
How to Deal With Moss Rose Pests
Moss rose plants are easy to care for and not commonly affected by pests. If aphids do appear, treat them with organic pest spray or wipe them away with a soapy cloth.
Latest posts
Featured product